Specialty Plastics
Prototype Production Service
We offer prototype production of plastic microfluidic chips using ZEONEX® and ZEONOR®.
Contact us if you have a specific request. We welcome single unit orders.
One-stop support, from molding flat plates to cutting microchannels and bonding, at low cost and for quick delivery.
Product design recommendations optimized from material perspective.
Product design recommendations based on computer-aided design (CAD) engineering and structural analysis.
Moderate volume production capability, operating in a Class 10,000 cleanroom.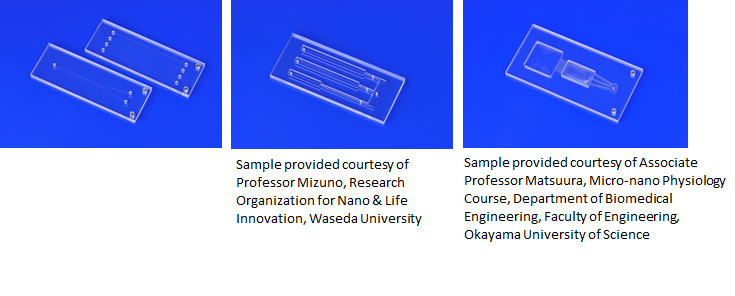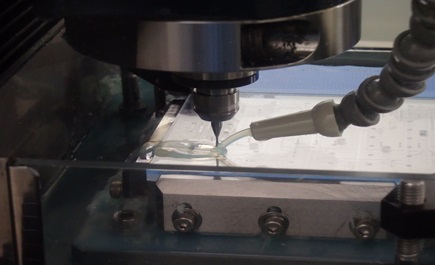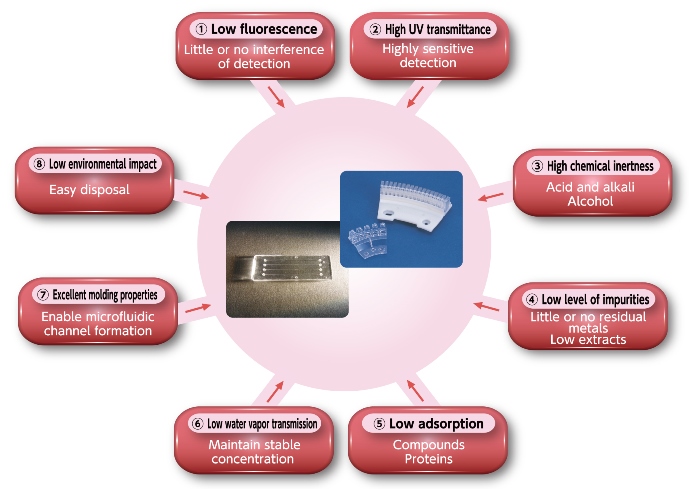 ZEONEX® and ZEONOR® are the registered trademarks of Zeon Corporation.
Catalogs and Technical Sheets
*

Catalog and Technical Sheet are now revising.
Please refer the data above, and contact us when you need additional information.
Contact Us about Specialty Plastics