The R&D Center conducts Zeon's R&D activities. Along with laboratories in the Kawasaki area, laboratories adjacent to our plants in Takaoka, Tokuyama, and Mizushima develop new products that meet market needs and improve existing products every day.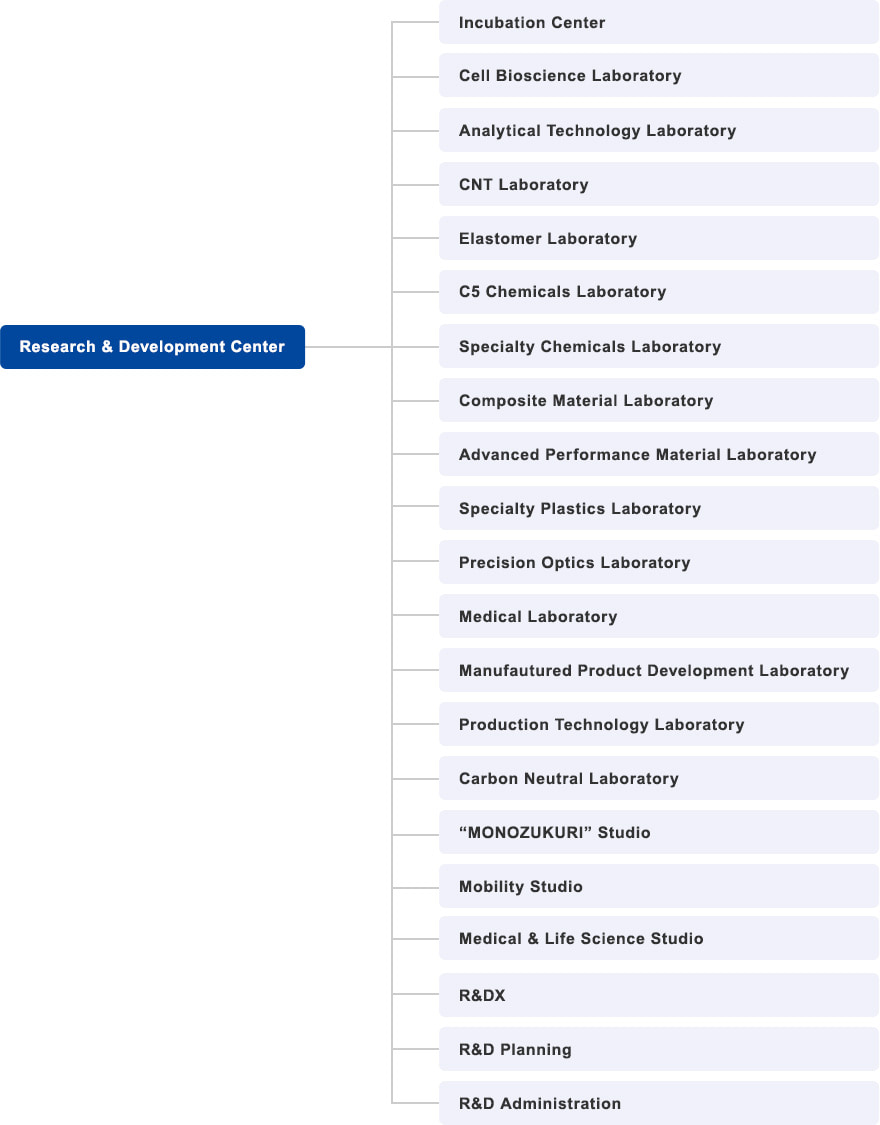 CNT Laboratory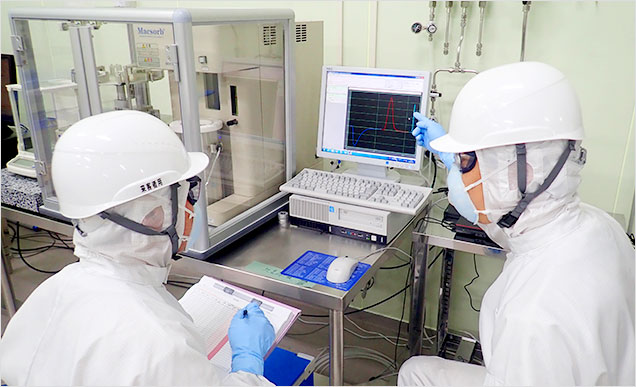 The CNT Laboratory conducts research on synthesis technology and applications for carbon nanotubes (CNTs), a carbon-based nanomaterial discovered in Japan in 1993. Given that CNT is a nanoscale material with a diameter of only several nanometers, it requires the world's most advanced technology to develop. For this reason, we have been pursuing R&D in collaboration with various research institutes in Japan by participating in the national project and other joint projects.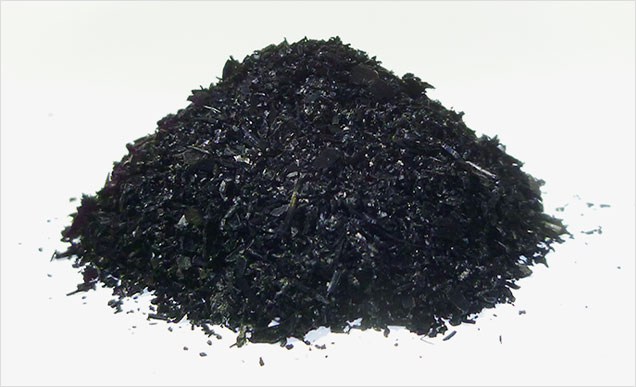 We have received numerous awards for our research on CNTs, thus demonstrating our advanced technological capabilities to the world. Moreover, we remain committed to our mission of spreading CNT-related products to bring greater prosperity to society.
Advanced Performance Material Laboratory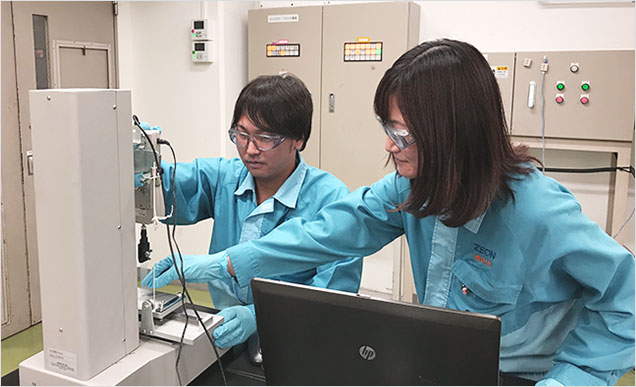 The Advanced Performance Material Laboratory is dedicated to its mission of contributing to the evolution of power storage devices. One example is the binder used in batteries, a tiny but essential component that determines performance. Researchers are striving on a daily basis to improve battery performance by drawing on Zeon's polymer synthesis and evaluation technologies.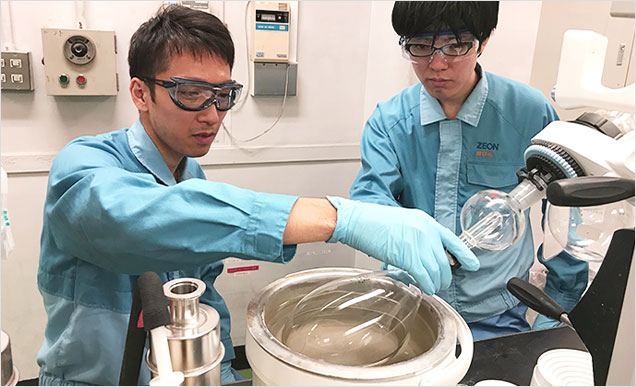 In addition to creating new battery binders by enhancing the technology of polymer synthesis, we are investing proactively in research facilities and technological development so evaluations conducted by customers can also be performed by Zeon. By seeing technological challenges through the eyes of our customers, we seek to identify the crux of the issues at hand toward consistently proposing effective solutions.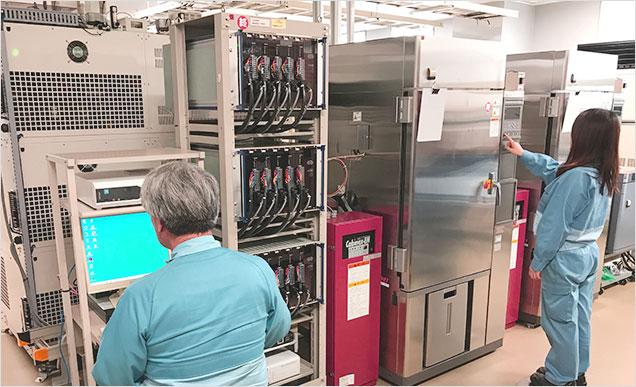 As in the case of lithium-ion secondary batteries, the importance of power storage devices has grown worldwide. It is imperative that we achieve a breakthrough in this technology. While the technical hurdles will also rise, we intend to provide aggressive solutions to bring greater prosperity to the world.
Specialty Plastics Laboratory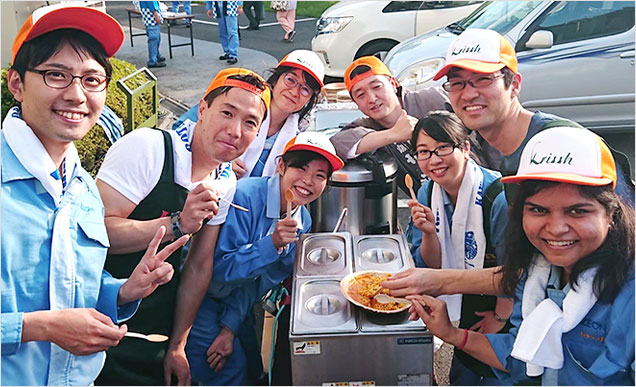 The Specialty Plastics Laboratory is responsible for developing cyclo-olefin polymers (COPs) and molding them into products. Zeon was the first to commercialize COPs, and is widely recognized for developing applications for the material's superior functions, including high optical properties, heat resistance, low water absorption, and low adsorption. COPs are used in the area of optoelectronics as lenses and optical film for displays in smartphones as well as for medical products such as prefilled syringes.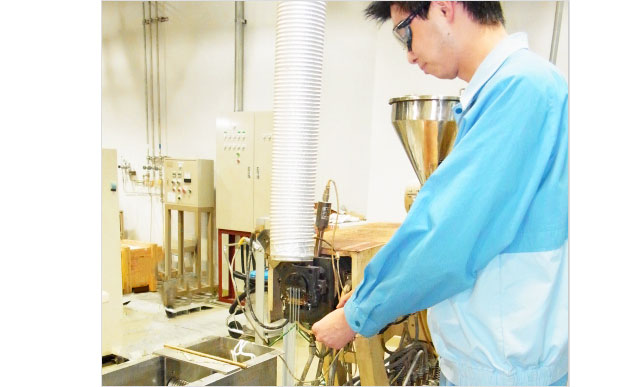 By enhancing and combining Zeon's original core technologies, including the comprehensive use of C5 fractions, ring-opening polymerization , and hydrogenation, the Specialty Plastics Laboratory will continue to provide value that is unique to Zeon by generating new applications in order to meet customer expectations.