Energy Materials
Lithium-ion Rechargeable Battery Materials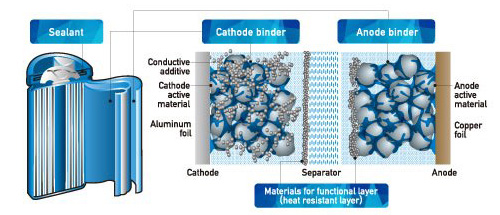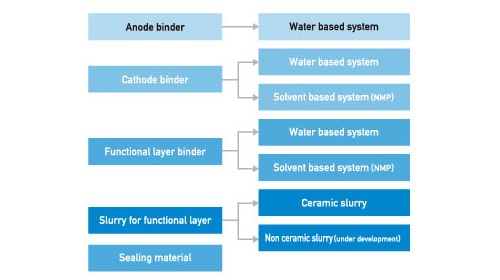 Anode Binder (Water-based)
In response to the market requirements for higher capacity of lithium ion batteries, R&D activities are accelerating on higher densification of anode and use of Si materials. With enhanced tensile strength in electrolyte, Zeon's new binder contributes to suppression electrode expansion over charge-discharge cycles.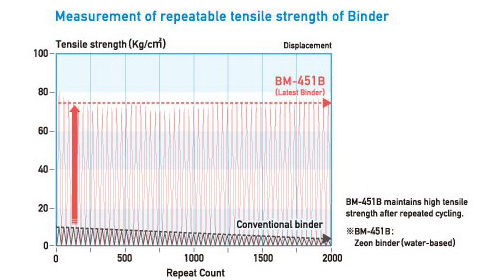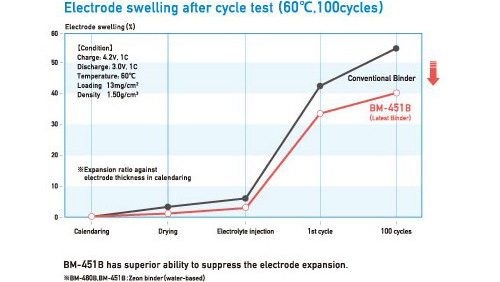 Cathode Binder (Water-based)
Water-based manufacturing process of cathode electrode is being developed for environmental protection and cost reduction. Zeon has developed binder that contributes to better cycle property with uniform dispersion of small-particle LFP (LiFePO4) and conductive agent.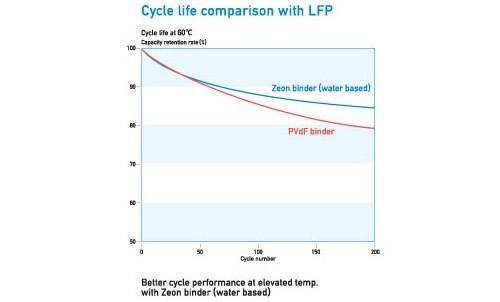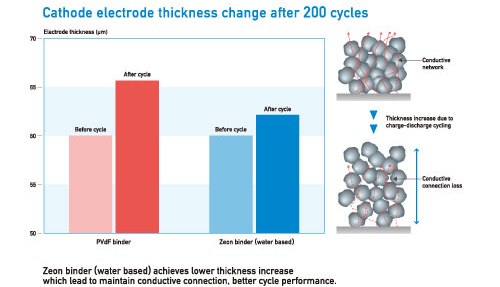 Materials for Functional Layer
With the needs for higher capacity and use in automotive applications, the safety of lithium ion batteries is becoming more and more important. Heat resistant layers of ceramic particles on separators or on electrodes to suppress short circuit current are now in practical use. Zeon started development of materials for such needs, and succeeded in commercialization of binder for heat resistant layer in 2005. Since then, rapid expansion of markets has led to wider use of Zeon's binder.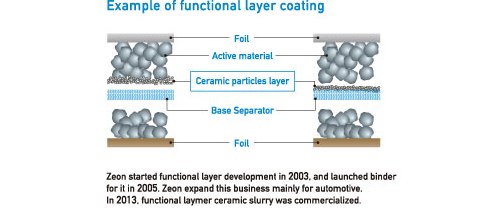 Sealant for Battery Applications
Zeon's sealant contributes to the safety of batteries in high temperature conditions.
Product Name

BM-120S
Characteristics

High heat resistance, Electrolyte resistance, Low-temperature resistance
Application

Lithium-ion cylindrical batteries
Contact Us about Energy Materials