Introducing our mid-term management plan SZ-20 Phase Ⅲ, from fiscal 2017 through fiscal 2020.
The Significance of SZ-20 Phase Ⅲ
Our Corporate Philosophy, "Contribute to the preservation of the Earth and the prosperity of the human race," and CSR Policy provide the foundation for our Enterprise Blueprint for 2020: "Zeon makes the Future Today through the Power of Chemistry" and "Zeon will continue to contribute to the realization of customer dreams and a prosperous society."
The SZ-20 Phase Ⅲ Mid-Term Management Plan for fiscal 2017 through fiscal 2020 is a concrete action plan enabling us to achieve this enterprise blueprint.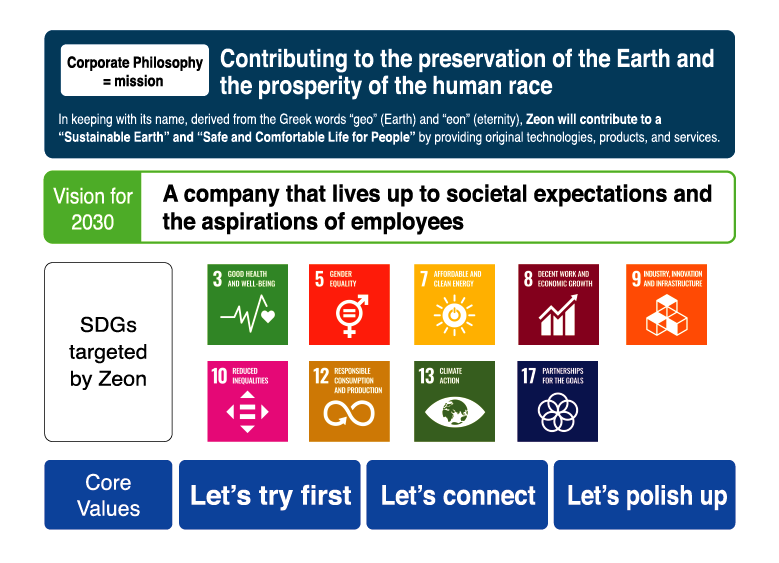 SZ-20 embodies speed, sincerity (the basis of dialogue), and social contribution, which together represent the core values of the Zeon Group.
It also signifies the essential elements of Zeon's treasured characteristics of mutual trust and fellowship: "Sincerity, Safety, the 3S*, Standardization and Spiral Up."
*

The 3S: Seiri (neatness), Seiton (orderliness) and Seisou (cleanliness)
Business Strategy under SZ-20 Phase Ⅲ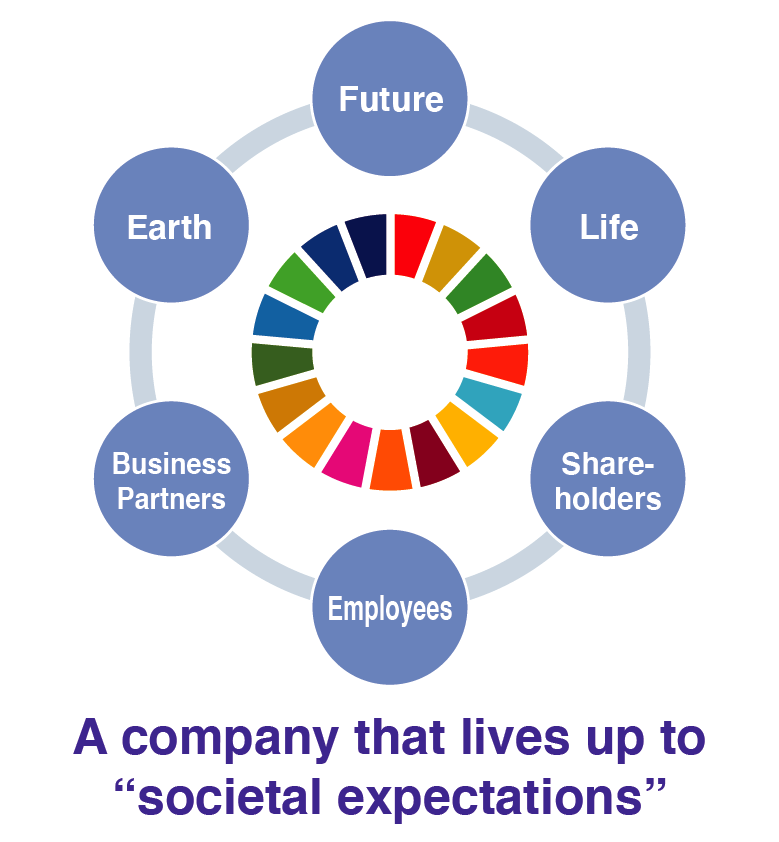 Enterprise Blueprint for 2020