Sustainability
Environment
Environmental Philosophy and Safety Philosophy
Responsible Care: A voluntary initiative by businesses that manufacture or handle chemical substances to achieve continuous improvement in health, safety, and environmental (HSE) performance across the entire life cycle of such substances—from development and manufacture, through distribution and use, and ending in final consumption or disposal—based on the principles of independent decision-making and personal responsibility. These businesses publicly commit to Responsible Care in their business policies, implement HSE-related actions, and strive to improve their HSE performance.
At Zeon, we have practiced the Responsible Care philosophy as a member of the Japan Responsible Care Council (now the Japan Chemical Industry Association Responsible Care Committee) since its inception in 1995. In 1998, we established our own Responsible Care Policy to define our conduct guidelines based on the Responsible Care philosophy.
Environmental Philosophy (Established August 2001)
1

Environmental protection is a mission of a socially responsible organization

2

Our basic belief is that environmental protection can be achieved with innovative technology

3

Environmental protection will be achieved when all employees work together with a sense of mission to overcome challenges
Safety Philosophy (Established March 1997)
1

Safety is the foundation of all business activities and the greatest priority

2

Our basic belief regarding safety is that we can prevent all accidents

3

Safety will be achieved by performing the 5Ss* and when everyone takes responsibility for their own actions
*

5Ss:
Seiri (sort), Seiton (straighten), Seisou (scrub), Seiketsu (systematize), and Shitsuke (sustain)
Responsible Care Policy (Established June 1998)
1

Prioritize the environment and safety

Protecting the environment and ensuring safety are preconditions for all business activities and are the most important priorities. We will work continuously to enact full accident prevention countermeasures, and provide education and training for all employees to prevent safety and environmental accidents.

2

Collect and distribute the latest information on chemical products

We will collect, store and manage the latest information required for the appropriate handling, use and disposal of chemical products, and distribute this information to employees and users.

3

Minimize the discharge of toxic chemicals and waste

We will work to reduce the discharge of hazardous chemical substances, minimize waste, and develop technology for recycling and reusing materials.

4

Promote activities for conserving resources and energy

We will aim to dramatically reduce the amount of energy we use and help alleviate global warming by developing innovative technology and actively promoting resource and energy conservation activities that involve all employees.

5

Take the environment and safety into account when developing new processes and products and performing quality assurance

We will perform thorough environmental and safety evaluations from the initial stages of research, develop technology and products that take the environment and safety into account, and work to maintain and improve the quality of technology and products.

6

Live together with society

We will strictly observe regulations related to the environment and safety, whether the regulations come from the local community, the national government, overseas, or organizations to which we belong. While cooperating in these activities, we will work to enhance our communication with the local community and society in order to convey a better understanding of Zeon's activities and further strengthen the trust that society has in our company.

7

Perform continuous improvements

We will continuously improve our environment safety management and technology by operating a Responsible Care Audit, the Safety Management System, an Environment Management System based on ISO 14001, and an Occupational Health and Safety Management System.
Environmental and Safety Management
Overview of Environmental and Safety Management Systems
We have built Environmental and Safety Management Systems based on the Responsible Care philosophy, and are working toward the goal of ensuring the safety of all persons at our worksites and plants. We have also obtained ISO 14001 external certification related to the environment.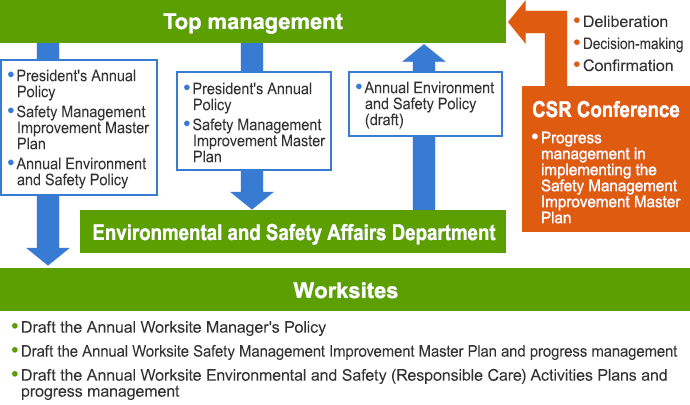 Audits assess whether our management systems are functioning normally.
Worksite Responsible Care audits cover environmental and safety matters and are headed by the Environmental and Safety Affairs Department General Manager. These audits have two parts: the Responsible Care Audit and the Responsible Care Dialogue.
Responsible Care Audits : Audits using specialized indicators to monitor the progress of Responsible Care activities.
Responsible Care Dialogues : A venue for worksite members and management to consider, discuss, and resolve worksite environmental and safety issues that are difficult to identify through audits.
Responsible Care Audits at Group Companies : Group Company Responsible Care Audits cover Group company Responsible Care activities and are headed by the Environmental and Safety Affairs Department General Manager.
Internal Plant Audits : Internal plant audits are conducts at plants.
Environmental and Safety Education
Environmental and safety education programs are implemented in accordance with the annual plan set by each worksite.
Group-wide environmental and safety education supervised by the Environmental and Safety Affairs Department is combined with worksite-specific environmental and safety education tailored to the specific needs of each individual worksite.
Through these educational activities, we strive to eliminate safety incidents and occupational accidents, minimize damage should an incident or accident occur, and maintain Zeon's status as an enterprise trusted by local communities.
Under the Medium-Term Business Plan which began in FY 2021, "Promote a transformation of monozukuri to realize a carbon neutrality and circular economy" is touted as a Group-wide strategy. We have set the target of reducing greenhouse gas (CO2) emissions (Scope 1+2) by 50% (equal to or less than approximately 390,000 tons) by FY 2030, when compared to the values for FY 2019. To achieve this target, we are making efforts under the main themes of (1) Robust energy saving, (2) Technological innovations, and (3) CO2 reductions via energy (fuel) conversion.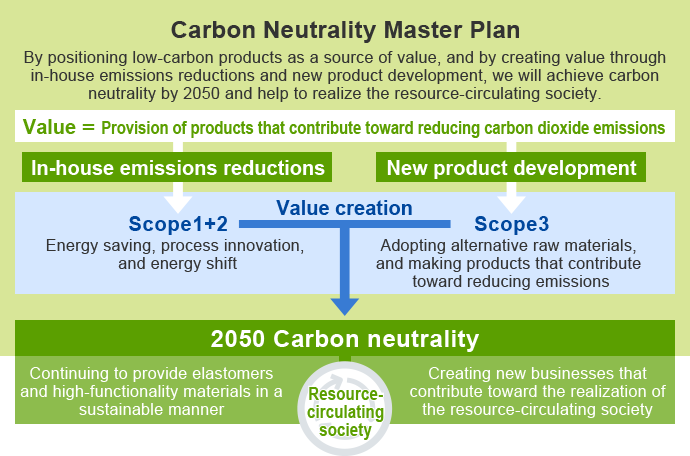 Chemical Product Safety Information
We collect and provide safety information on our chemical products.
We produce Safety Data Sheets (SDS) for all Zeon products. SDS provide information including GHS*1 classification results, product hazards, and cautions for handling, etc.
For some of our products, we disclose safety-related information in the form of safety abstracts, which are made available on the GPS/JIPS*2 platform.
Zeon provides financial support for research activities by the LRI*3 involving chemical substance hazard reviews, safety evaluations, and environmental impact surveys. As a member of the Far East Section of the IISRP*4, Zeon also participates in investigations of environmental issues, reviews of countermeasures, and activities to implement them.
*1

GHS
Globally Harmonized System of Classification and Labelling of Chemicals

*2

GPS/JIPS
Global Product Strategy / Japan Initiative of Product Stewardship. GPS is a new voluntary initiative related to the management of chemicals, promoted by the International Council of Chemical Associations (ICCA). In Japan, the Japan Chemical Industry Association (JCIA) promotes GPS under the IPS and encourages member companies to participate.

*3

LRI
Long-range Research Initiative: Activities to provide long-term support for research on the impact of chemical substances on health and the environment. A program under the auspices of the International Council of Chemical Associations (ICCA) that is carried out with funding from LRI member companies and in cooperation with the chemical industries of Japan, the United States and Europe (specifically, the Japan Chemical Industry Association, American Chemistry Council and European Chemical Industry Council).

*4

IISRP
International Institute of Synthetic Rubber Producers
Our Policy on Animal Testing
In principle, we will not, to the extent possible, use animals for evaluation in the course of developing new products, mainly for medical-related businesses. Nevertheless, there are circumstances in which experimentation using animals cannot be avoided, to verify such aspects as efficacy, safety, and compliance before conducting clinical evaluation with human subjects. Animal testing shall be performed in accordance with our internal rule that complies with the Act on Welfare and Management of Animals (Act No. 105 of 1973) and Revision of the Act on Welfare and Management of Animals (Act No. 68 of 2005) (hereinafter referred to as the "Animal Welfare and Management Act") .
In light of the fact that animals are living beings, we will give due consideration to preventing animals from being killed, injured, or subject to cruel treatment. In principle, animal testing will be conducted under a plan that complies with the Animal Welfare and Management Act while at the same time proactively using a third-party certified organization, such as those accredited with animal welfare certification for laboratory animal production facilities. In addition, we are a partner of the Japanese Society for Alternatives to Animal Experiments (JSAAE) and apply the 3Rs (replacement, reduction, and refinement) endorsed by the JSAAE.
Replacement:

Replace experiments that use animal subjects with those that do not require animals or can use a lower phylogenetic species.

Reduction:

Reduce the number of animals used in experiments without compromising the precision of the information required for evaluation by reviewing and improving the testing method.

Refinement:

Minimize or eliminate the pain or distress of animals for advancing research animal welfare by improving the experimental procedures.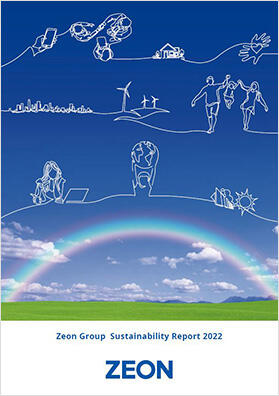 The Sustainability Report provides more detailed information.